From Championship Records to Shaping Volleyball's Rising Stars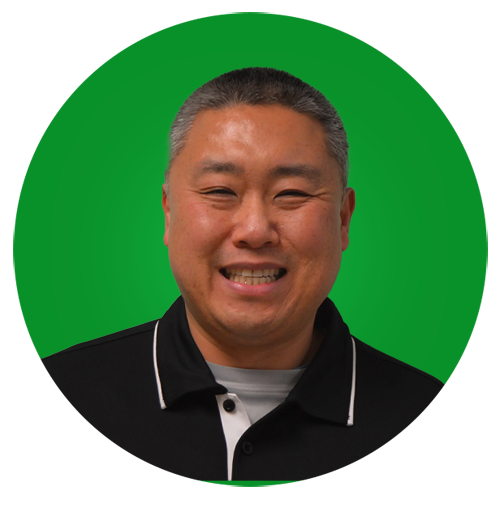 Opening the chapter of volleyball history, one finds Yoon Ha's name etched in golden letters. At Fenwick, his unparalleled leadership ensured the 2010 girls and 2013 boys teams not only competed but clinched state title victories – a record-breaking feat that remains difficult for the most elite coaches to accomplish.
With over twenty years in the sport, Yoon's competitive spirit is unparalleled. His groundbreaking "Rotation Power Fundamentals" training method offers a fresh perspective, mirroring the rotational dynamics mastered by elite pro quarterbacks. This approach not only enhances power but also significantly reduces the risk of career-threatening injuries to the shoulder, back, and knee. Yoon's athletes delve into these unique techniques, rarely found in traditional volleyball training. Drawing from the biomechanics used by major league baseball pitchers and home run hitters, these methods amplify power while minimizing bodily stress, providing a clear advantage over their competitors.
Beyond his tactical genius, Yoon's motivational prowess stands out. He knows just how to stoke the fire within each player, using a blend of encouragement, challenge, and recognition. Each pep talk, each critique, and each pat on the back is meticulously tailored, pushing players to transcend their limits and setting new standards for themselves.
As a Director of Cincinnati Volleyball Academy, Yoon isn't merely in the business of coaching; he's in the legacy-building game. Through collaborations with volleyball connections across Europe, he's ensuring that his knowledge and teachings stay ahead of the curve. His dedication to the sport goes beyond individual players; it's about ensuring that youth volleyball continues to evolve and doesn't become complacent.
With Yoon as a distinguished leader of CVA, players don't just experience growth; they undergo a transformation. They evolve from rookies to leaders, from local champions to the potential of international ambassadors of the sport, if they so choose.
As the sun sets on today's game, it casts long shadows of Yoon's legacy—a legacy that promises a brighter dawn for volleyball's future stars, ensuring they rise higher, hit harder, and shine brighter than ever before.
Molding Leaders and Champions, On and Off the Volleyball Court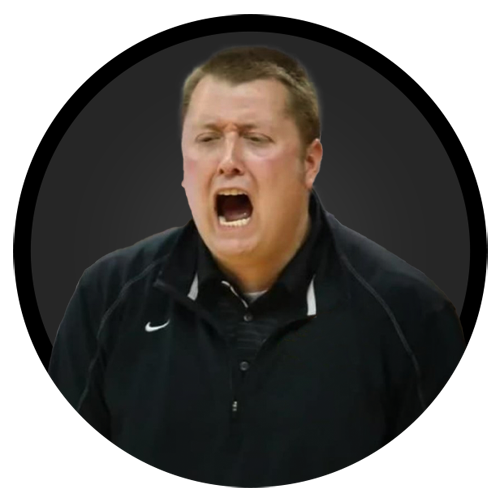 With hundreds of career wins to his name, Coach Tyler Conley stands as an emblem of dedication and excellence in the world of volleyball coaching. For 11 incredible years, he has steered the girls volleyball team with unwavering commitment, fostering not just skill but a profound passion for the sport among his proteges.
Conley's tenure with the renowned Cincinnati Volleyball Academy spans nearly a decade. During this time, he has not only honed the technical skills of countless athletes but has ignited in them a fire that goes beyond the court. He is deeply committed to unlocking the potential within each player, grooming them to be resilient leaders in every aspect of life. For Coach Conley, volleyball serves as a powerful metaphor for life's challenges. He emphasizes the importance of grit, hard work, and a never-give-up attitude.
His list of accolades is testament to his unparalleled coaching prowess:
The esteemed AVCA Top 30 Coaches Under 30 Award (2016)
District 15 Coach of the Year honor
A remarkable six-time win of the Cincinnati Enquirer Coach of the Year Award
Double recognition with the GCL Co-Ed Coach of the Year Award
The distinguished OHSVCA State Coach of the Year Award
Under his expert leadership, the team has tasted consistent victory, with:
Six District Championships
Three Regional Championships
The crowning glory of the State Championship in 2019.
However, Conley's influence isn't confined to the four corners of a volleyball court. He crafts individualized roadmaps for his athletes, emphasizing their unique strengths while addressing their areas of improvement. This holistic approach has enabled countless players to not only achieve athletic success but also to face life's challenges head-on.
Central to Conley's coaching philosophy is the empowerment of his players. He ardently believes in instilling virtues like discipline, teamwork, and resilience in them. Under his mentorship, many have learned to confront adversities, emerging stronger, and more tenacious.
Coach Tyler Conley's legacy extends beyond mere trophies and accolades. It's manifested in the cadre of athletes who, guided by his wisdom, have recognized the transformative power of belief, the relentless pursuit of excellence, and the beauty of carving one's destiny with sheer determination. In the corridors of the Cincinnati Volleyball Academy and beyond, he remains an enduring source of inspiration, continually shaping young talents into the leaders and champions of tomorrow.
Pioneering Success in Ohio's Volleyball Landscape
Mariah Burton's illustrious coaching journey is a testament to her dedication, skill, and deep understanding of the game. With a rich 23-year experience spanning different roles, she's become synonymous with volleyball excellence in Ohio.
Mariah's association with Cincinnati Hills Christian Academy (CHCA) from 2000 to 2015 is a significant chapter in her storied career. She began her tenure as a varsity assistant, but her vision and leadership qualities quickly propelled her to the role of head coach by 2011. Under her guidance in the 2011, 2012, 2013, and 2014 seasons, CHCA volleyball witnessed a transformative era. Mariah's strategies and coaching methods not only pushed previous record boundaries set but also shattered some of the school records during 2012, 2013, and 2014. This trailblazing success under Mariah laid the robust foundation that CHCA desperately needed. Today, honoring that groundwork, CHCA is celebrated as one of the top-performing high schools in Ohio volleyball, attracting some of the area's most elite talent.
Post her commendable stint at CHCA, Mariah took her expertise to Monroe in 2015. The following year, she made her mark at Mason Jr High, where she served from 2016 to 2019, further enriching her coaching portfolio and molding the next generation of volleyball stars.
2019 marked yet another chapter in her coaching journey when she joined Little Miami as the Offensive Coordinator. As the setting and offense coach for varsity in 2021, she channeled her insights and strategies to push the team to their best ECC record of 16-7.
Beyond her impressive coaching timeline, Mariah's role in assisting the design of the National Volleyball Academy's 12-Level Progression Program is a testament to her commitment to nurturing young talents. Helping with this structured training regimen is her gift to the sport, ensuring players receive comprehensive training from foundational techniques to advanced game strategies.
Her personal life mirrors her professional passion. Mariah is not just a coach but also a proud volleyball mom, closely following her daughters' volleyball journeys—one showcasing her skills at Muskingum University and the other making her presence felt at Milford High School.