CVA at Courts4Sports: Where Champions Rise
Cincinnati Volleyball Academy (CVA) builds champions from within by igniting passion and purpose. We transform lives by cultivating grit, nurturing self-belief and redefining excellence as realizing one's purpose to impact the world.
At CVA, victory comes from facing any challenge without limits. We build unbreakable spirit and inspire athletes to achieve the impossible. True success is empowering yourself and others to be their best. Together, we forge unstoppable resolve and reimagine victory through contribution that makes a difference.
CVA at Courts4Sports: Where Champions Rise
Located at 854 Reading Rd, Mason, OH, CVA calls Courts4Sports home. This 53,000 square foot facility provides the ultimate platform for athletes to unleash potential.
Courts That Fuel Success
Six hardwood courts meet competitive standards, cultivating an environment for athletes to unleash limitless potential. The vibrance and energy echo our commitment to progress.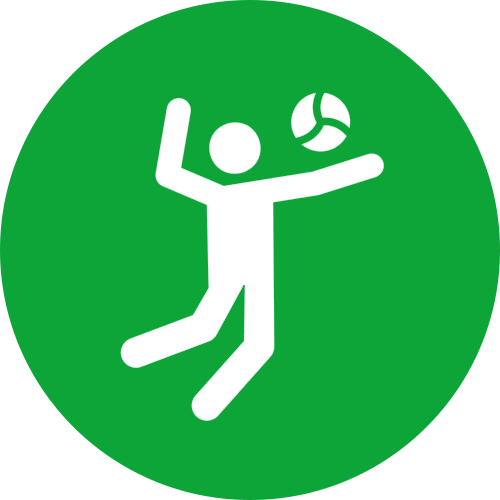 Training for Excellence: Shape Your Path
Volleyball requires power, agility and teamwork. Our specialized fitness center enhances these attributes through top training and curriculum tailored for volleyball. We redefine limits and push boundaries.
Coaching That Empowers Champions
Our coaches provide personalized guidance, evolving athletes through technique, strategy and team dynamics. Each session becomes a masterclass. With us, you evolve into an elite athlete.
A Community Built on Shared Purpose
CVA at Courts4Sports is about community. We host girls' and boys' volleyball teams, promoting healthy competition and bonds. Find your team, elevate your game and experience the thrill of volleyball.
Join CVA at Courts4Sports. Your passion meets our dedication to excellence. Step onto the court, serve, spike and score your way to greatness. Your journey to becoming a champion starts here!
CVA: Strength, Empower, Resilient, Visionary, Excel
Our mission is to unleash the champion within through passion, teamwork and excellence. We pursue lifelong empowerment through cultivating grit, progress and nurturing self-belief. CVA at Courts4Sports embodies our mission by providing the environment and guidance for athletes to reach new heights.
Experience the power of partnership and shared purpose. CVA at Courts4Sports – opportunity, community and empowerment. Forge unbreakable spirit and achieve impossible through teamwork, passion and grit. The path to excellence starts here – join CVA today!
CVA at Courts4Sports: Where Champions Rise
Build your competitive edge and champion mindset through partnership with CVA at Courts4Sports. An opportunity to elevate your game with a club built on empowerment. Forge bonds and fuel your fire – experience the power of shared purpose with CVA today! The future starts here.